Whether you like it or not, it's still a fact that they were the two leading bands after the Beatles in the first eighteen months beginning January 1964 of the British Invasion of North America. Had you been in North America at the time or even taken the trouble to check the Billboard hit charts from 1964 to early 1965, you wouldn't find their exemplary status at all surprising:
In fact on the strength of five straight singles making the top five on the hit charts (at least in my handy
CHUM Chart Book
) between April and August 1964, the Dave Clark Five even rivaled the Beatles' in popularity in North America until about the spring of 1965: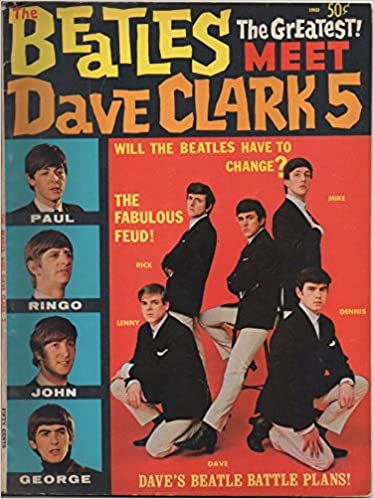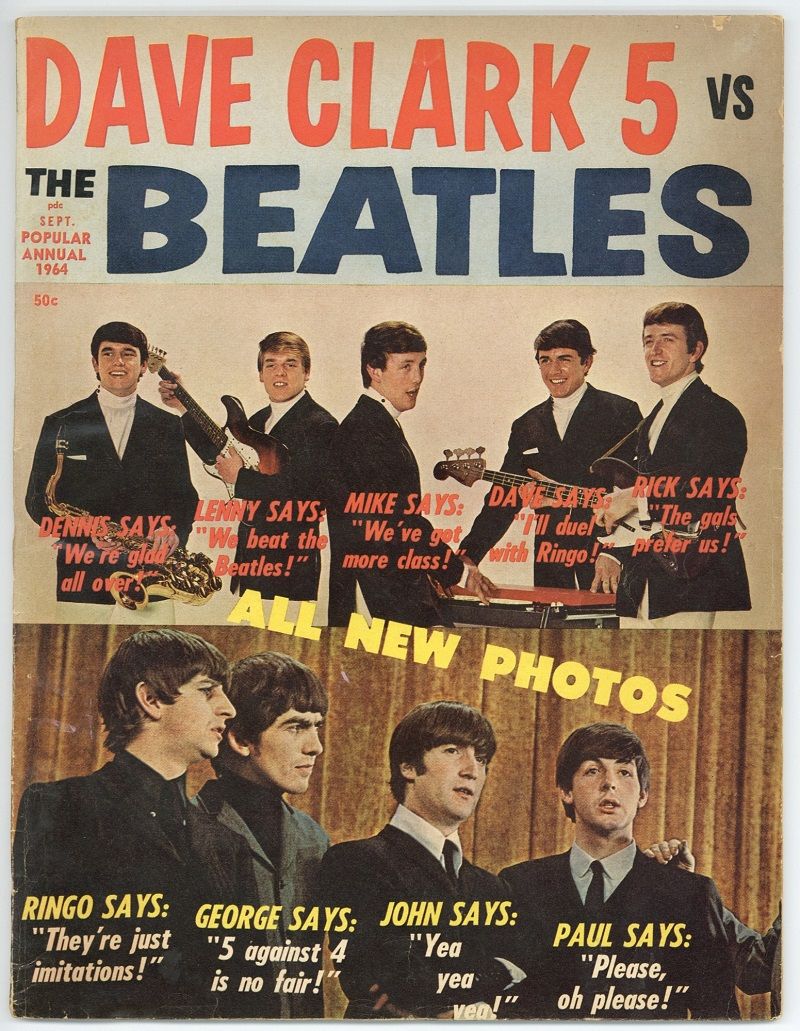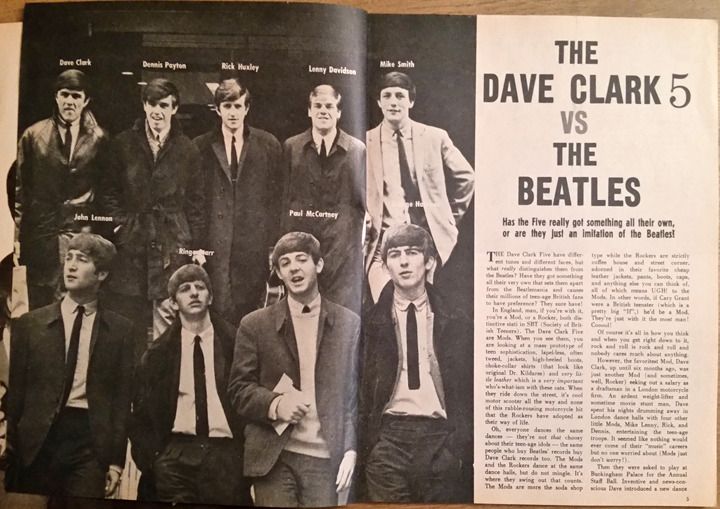 I still remember a phone-in poll conducted by my local Top Forty station CHLO in 1964 matching the two bands against each other which the Beatles won by a margin of only about 65% to 35%.
Meanwhile Herman's Hermits had two #2 hits followed by two #1 hits between November 1964 and May 1965.
Any later accounts that you might have read that jump immediately from the Beatles to the Rolling Stones as leaders of the first wave of the British Invasion are naught but historical revisionism. While the Stones were already the second most popular band after the Beatles in the U.K. in 1964, they didn't stake that claim in North America until
(I Can't Get No) Satisfaction
was released in June 1965.
Time Is on My Side
was the Stones only top ten single (actually #6) in the United States in 1964. (Although
Time Is on My Side
didn't manage to make CHUM's chart at all,
Heart of Stone
made it to #1 on the CHUM chart in March 1965.) Quite simply the Stones weren't even among the top five British Invasion bands in North America (behind Gerry & the Pacemakers, the Animals, the Kinks and perhaps even the Searchers as well) until the spring of 1965 when they really got rolling.
:drummer: