The Stones' most outlandish attempt to offend the straightlaced was probably this LP that they had planned to release in early 1966: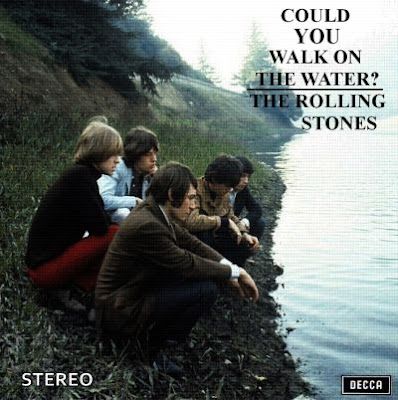 Side A
1. 19th Nervous Breakdown
2. Sad Day
3. Take It or Leave It
4. Think
5. Mother's Little Helper
Side B
6. Goin' Home
7. Sittin' on a Fence
8. Doncha Bother Me
9. Ride on, Baby
10. Looking Tired
Decca took one look at the
Could You Walk on the Water?
title though and flatly refused to release any record with that name.
Some of the pictures from that photo shoot ended up on their
Big Hits (High Tide and Green Grass)
compilation while many of the tracks intended for the stillborn LP ended up on
Aftermath
.